In recent years the good LORD has seen fit to give me major prophetic words for His Feast Days and to mark His Times & Seasons. I have not gotten them all online yet, but have shared them with many people --with much affirmation--  by email and at conferences where I speak. Below  is a Major Prophecy for the Year 2010... things The LORD OF HOSTS released into the world as the new year began last spring according to the Biblical calendar that He put in place as per the Book of Exodus. (see my article "WHY KEEP THE FEASTS")
PROPHETIC WORD for Passover 2010 (Aviv 14, 5770 )   
 contact info: Dr. Carol Cohen
 email: carolcohen1@aol.com
 tel: 204 800-2411 (Canada)   302 559-1766  (U.S.)  
REALIZE THAT THE TIME OF THE LORD OF HOSTS HAS COME:
It Is A NEW Time

Several years ago the Lord gave a prophetic word that He was now entering
center-stage of world history as THE LORD OF HOSTS. He would be actively
laboring to fulfill ALL the Words He had spoken in holy Scripture. (The full
text of that prophetic word and others that we have been speaking at the Feast
of Israel will be   available soon.)
Books like Daniel, Isaiah, Zechariah, Malachi, and so on, reveal that most of 
the Scriptures in the Bible that await fulfillment in the endtimes:
Were proclaimed by, or spoken on behalf of, THE LORD OF HOSTS.

Are about His people Israel (and His Bride).
The occasion of the first major declaration The LORD OF HOSTS spoke throug
h this minister was Passover 2008. Since then He has given us more Prophetic
words about His times and seasons and what He is doing at different FEASTS
OF ISRAEL, as we celebrate them.
NEW BEGINNINGS TAKE TIME!
Passover always marks the beginning of the new year on God's Hebrew calendar
(see our article: Why Keeps The Feasts of Israel? for more about this). It occurs
14 days after the first day of the first month (Ex.12), and demonstrates that
WITH GOD,
BEGINNINGS TAKE SOME TIME;

BEGINNINGS REQUIRE CARE AND DELIBERATION;

BEGINNINGS REQUIRE REST AND CEASING FROM ONE'S OWN LABORS;

BEGINNINGS REQUIRE PERSONAL PREPARATION AND  CLEANSING

FOR WHAT LIES AHEAD (cf Feast of Unleavened Bread which is ahead of us

shortly)
WHY? SO THAT WHAT GOD WANTS TO BIRTH CAN COME FORTH IN THE ORDER
AND FORM THAT HE DESIRES.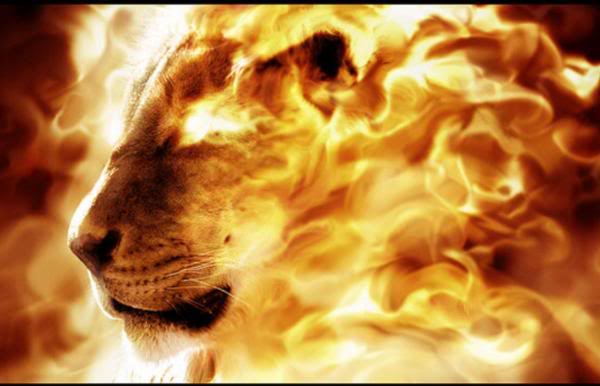 REALIZE THAT YOU DO NOT YET KNOW WHAT SERVING THE LORD OF HOSTS ENTAILS
Many prophetic words have been uttered over this NEW TIME in the LORD. Words are
being spoken to encourage people to go forth in the new. But all of this excitement and
anticipation will lead to great frustration and  disappointment if people do not proceed
with great care and insight into what God is really doing. Most of these people –if not all-- 
are not prepared yet because they do not know how to function in the New. The teaching
and empowerment that they REALLY NEED has largely been lost to the people of God
and is part of what THE LORD OF HOSTS will be restoring to them in the last days.
So most people will charge forth, only to find that they are once again going round that
old mountain.
The truth is that the NEW is being released for People who are new. People who
function carnally or according to the old nature, using the old mind, or a mixture,
are simply incapable of walking in or grasping the requirements to function as
servants of THE LORD OF HOSTS. Most people who think they are functioning
as NEW people in Christ actually are not. They are deceived and not properly instructed.
THE REAL NEW
The NEW that is coming forth now is under the auspices and rulership of
THE LORD of HOSTS. All that is not of Him, all that does not serve His purposes will be
coming down, even as He "saves," and "purges" and
"purifies" people in the process.
For Shavuot  2008 (Pentecost) THE LORD OF HOSTS gave a lengthy prophetic word
through this minister that it was the occasion when He was now releasing into the world
THE MANTLES, ANOINTING, AND GIFTING FOR THE BRIDAL ATTENDANTS.
These are the people who would be preparing His Bride...
THE BRIDE IS ACTUALLY IN GREAT NEED OF PREPARATION SO THAT FATHER GOD
CAN ONE DAY GIVE HIS SON THE GO-AHEAD TO COME AND GET HER.
What is NEW on this Passover 2010 –a day of convocation for the people of God with
the God of Israel, an appointed time that HE HAS SET for meeting with Him corporately--
is that this is "THE WOMB OF THE MORNING."
                                                **********
The New is here, but with God His NEW day always begin at nightfall. The new day begins
at twilight -you see in dim light what is coming, and then night comes when you cannot see
the outlines of the NEW at all. Then comes the dawning light of morning; the dim outlines
of the new are once again perceived. Finally the full light of day clearly reveals the fullness
of what has come.
IT IS NOW A PERIOD THE BIBLE CALLS: "THE WOMB OF THE MORNING."
WHAT THE LORD OF HOSTS IS BRINGING FORTH FOR THE ENDTIMES, FOR HIS
PEOPLE ISRAEL AND FOR HIS BRIDE,  IS NOW BEING GESTATED IN THE "WOMB
OF THE MORNING." It is here but hidden in the womb while is it formed.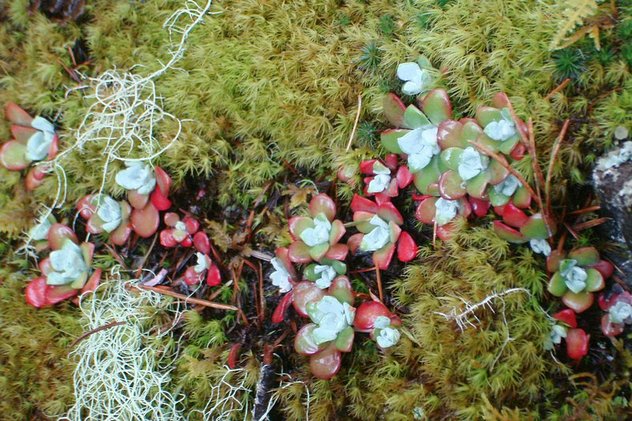 The New has now been conceived by the LORD OF HOSTS in this material world...since Passover 2008 when the LORD OF HOSTS FIRST BEGIN THIS ENDTIME WORK. That is the cause of the excitement and great anticipation that servants of God sense deep within themselves.
Many dedicated mothers and fathers in Christ have sensed that God's new works and ministries are gestating inside them or in others. These people are carrying the works, so to speak, as pregnant mothers. They have prayed over these new things, fought for their safety, guarded them from evil. BUT THEY DO NOT YET KNOW WHAT THEY LOOK LIKE BECAUSE THEY ARE AS YET HIDDEN INSIDE THESE HOLY VESSELS (the people) IN WHAT GOD CALLS "THE WOMB OF THE MORNING. "
All of the people called to bring forth these new works are still carrying them and know deep within THAT THEY MUST WAIT ON GOD FOR HIS PATTERNS BEFORE THEY WOULD TRY TO BRING FORTH OR BUILD ANYTHING NEW FOR THE KINGDOM OF GOD.
NOW THERE IS JOY. We Feel The Babies Kicking!
Now, the first signs that these great works of the Kingdom ARE REAL AND ARE ALIVE are starting to show up --even "kicking" inside us...but only as tiny babes making their presence known, because they are not yet fully birthed. They are still in "the womb of the morning."
                                                 **********
It is a NEW DAY for servants of the LORD of HOSTS. What they are called to bring forth and do for Him will:
Accurately represent the true and holy God

Restore His High Way

Bring accurate revelation of His Holy Word

Raise up mature people of God

Bring God's flock into right relationship with Him

Expose the works of evil

Fulfill His Holy Word.

Bring fuller life, wholeness, and holiness

Surprise people by the extent to which they reveal the error & perversions of all the counterfeits of the ages, counterfeits that have served to fill churches and pockets and synagogues… But have not given Me joy or a people who KNOW ME.
He is the author and finisher of the works, the creator, architect, designer and master builder. So He must be waited upon for His pattern, and then for His timing for the release of it, and for the resources which He will provide for the work.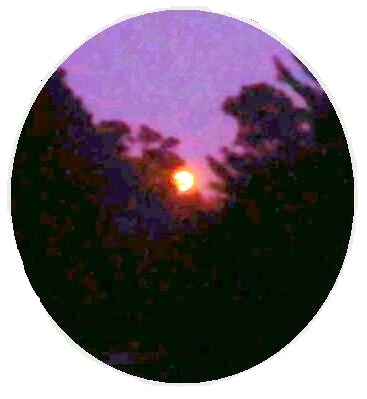 The critical word that He is now on this occasion speaking to His people is this:
"IT IS THE TIME OF THE WOMB OF THE MORNING. DO NOT RUSH AHEAD WITHOUT ME. DO NOT FOLLOW YOUR OWN THOUGHTS AND DREAMS. WAIT ON ME FOR MY DESIGN, MY INSTRUCTIONS, MY RESOURCES, MY TIMING. YOU ALREADY KNOW HOW TO TELL WHAT IS OF ME IF YOU TRULY LEAN ON ME. DO NOT GIVE HEED ANY LONGER TO PEP TALKS AND HALF-TRUE TEACHINGS THAT WOULD MAKE YOU JUMP THE GUN AND BRING FORTH MAN-MADE COUNTERFEITS; OR WORKS BIRTHED PREMATURELY THAT CANNOT SURVIVE AND FLOURISH AS I INTEND.
BEWARE OF FALSE TEACHINGS AND FALSE TEACHERS FULL OF PARTIAL TRUTH, EVEN WELL KNOWN AND RESPECTED MINISTERS AND TEACHERS CARRYING A MIXTURE.  Just as a 2% error in navigation will take you far from your destination, so small error can take you far from the plans and purposes I have for your life.
YOU MUST LEARN HOW TO FUNCTION IN THE NEW, HOW TO SERVE THE LORD OF HOSTS, AND WHO I AM, AND WHO YOU ARE IN ME.
I HAVE MAJOR RETOOLING IN STORE FOR PEOPLE WHO WOULD SEEK ME, KNOW ME, KNOW THE TRUTH, AND REPRESENT ME ACCURATELY BEFORE THE MULTITUDE OF YOUTH MY HEART YEARNS TO GATHER UNTO ME IN THE DAYS AHEAD.
FEW CALEBS AND JOSHUAS REMAIN OF THE OLDER GENERATION."
"ACCURATE AND INTELLIGENT"
What is of Me will have this hallmark: it will be accurate and intelligent.
I am weary of entertainment being substituted for godly wisdom;
joking for sobriety; simplicity for profundity.
My ways are great and far reaching; My thoughts high and lofty; My wisdom unsearchable.
Yet a little child can understand and know what I speak of, with discernment and great regard and respect for what is truly of Me.
You will also see My Hallmark of BEAUTY emerging in the coming days. The hearts of the youth will yearn for the beauty of holiness, the art forms, the dance, the Worship, the architecture, the gardens, the culinary arts, the craftsmanship, the poetry and prose that represent the BEAUTY OF MY GODLY NATURE to them.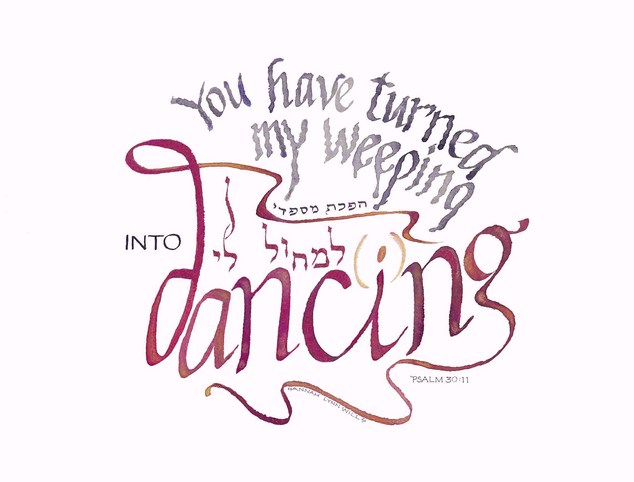 REGARDING TRUE PROPHETS, APOSTLES, & TEACHERS WHOM THE LORD OF HOSTS HAS RAISED UP FOR THIS DAY AND TO BRING IN HIS CORRECTIVES:
Do not be deceived any longer by hype and salesmanship that tickles your ears and tells you what you want to hear. Do not be deceived by who is acceptable to the old boys' network or who receives TV accolades.
Seek what is truly of Me. And do not reject My true servants who will challenge you to amend your ways and teach you and empower you to change.
Because in the past --even to this day-- you have been deceived, misled, abused, even fleeced by workers of old...even well intentioned workers, do not use that as an excuse to harm my true servants whom I, THE LORD OF HOSTS, WILL BE RELEASING IN THE COMING DAYS.

My true servants in these days do not merit your rejection. I am watching how you treat them, and you will receive direct recompense from My hands, for I have labored long and hard to prepare them for their work on earth in these end times, and I will not have you harm nor hamper them because of your past wounds and callous disregard. I WILL NOT FAVOR YOUR THEOLOGY WHICH DEMANDS THAT THEY SUFFER AT YOUR HANDS, BE SIDELINED, OR WALK IN POVERTY WHILE YOU PROSPER.
Do not evaluate them by your old standards or you will miss that I have sent them to you. They serve Me. I do not require them to adhere to your old standards that you want to impose on them.
Godly people of old received My prophets and messengers 2 ways: with honor, respect, great anticipation, and good gifts; or with dishonor, shaming them, depriving them of resources, not bestowing their best gifts upon them. Good kings of the Bible received them well and reaped blessing & victory over enemies and circumstance; the ignoble received them ignobly and reaped trouble and defeat.
Stop calling on Me for help or revelation and then rejecting the very ones I send direct to your door IN ANSWER TO YOUR PRAYERS AND AT GREAT COST AND PERSONAL SACRIFICE TO THEM. Do not tell Me I did not answer you WHEN YOU REJECT THE VERY ANSWER I SEND YOU!
It is your choice to receive them or not. I will not force them on you. Neither will I waste My time on having them court you in a lengthy cat and mouse courtship that you would impose on them.
Look at those I AM NOW SENDING YOU AFRESH AND ANEW AND DISCERN IF IT IS OF ME OF NOT. IF YOU TARRY, I WILL SEND THEM ELSEWHERE.
 Copyright © 2010 Carol Cohen
All rights reserved.

______________________________________________________________________________________________________          
You are welcome to prayerfully forward the above message to friends or to post it elsewhere if you include our contact information and the copyright at the bottom, and share it wisely. Also, if you post it, we would appreciate you letting us know where.

Dr. Carol Cohen
Box 117, Otterburne, MB   R0A 1GO
or
Box 10305
Wilmington, NC 28404

Tel.:   204 800-2411 (Canada)     302 559-1766 (U.S.)
email: revrafi@aol.com
HEALING FOR THE NATIONS
www.CarolCohen.org

Picture credits:
1. Fiery Lion print by Zadok777  
2. Carol Cohen. Mossy growth & riverbank, Vancouver Island
3. Carol Cohen. Passover moon arising in North Carolina 2010
4. Hannah Wills original Israeli calligraphy prints from ShopIsraelDirect.com